The Low Temperature Sludge Dryer uses the dehumidification principle of the low temperature heat pump and uses convection hot air to dry the sludge, so that the moisture in the material absorbs heat and evaporates into the air to achieve the purpose of reducing the moisture content.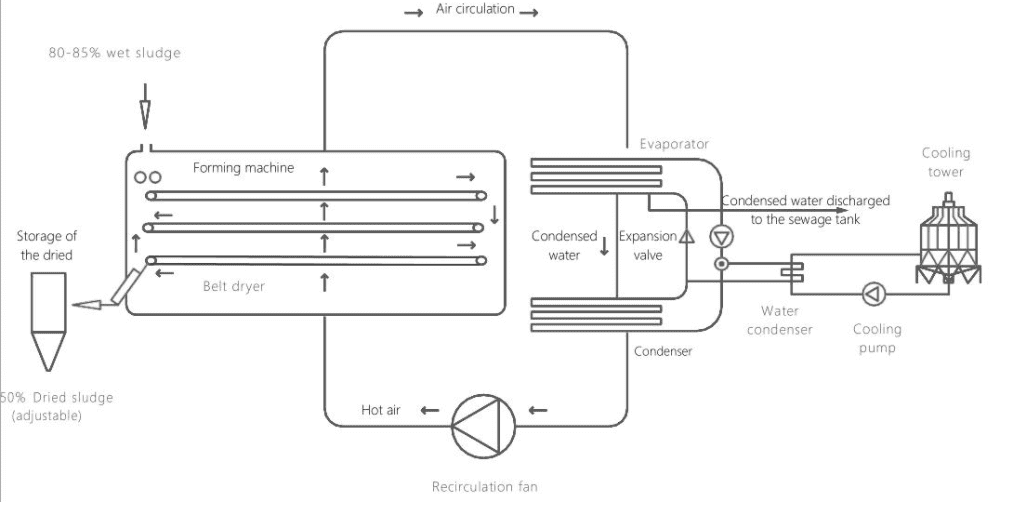 In the working process of the Low Temperature Sludge Dryer, the high-temperature gas is mainly transformed by the pressurization of the compressor, and then the condensation treatment such as water vapor generated in the drying process is excluded. Whether in food or other fields, the evaporation of water vapor is common in the drying process. If the evaporated water is not discharged outside in time, the goal of completely drying the product cannot be achieved.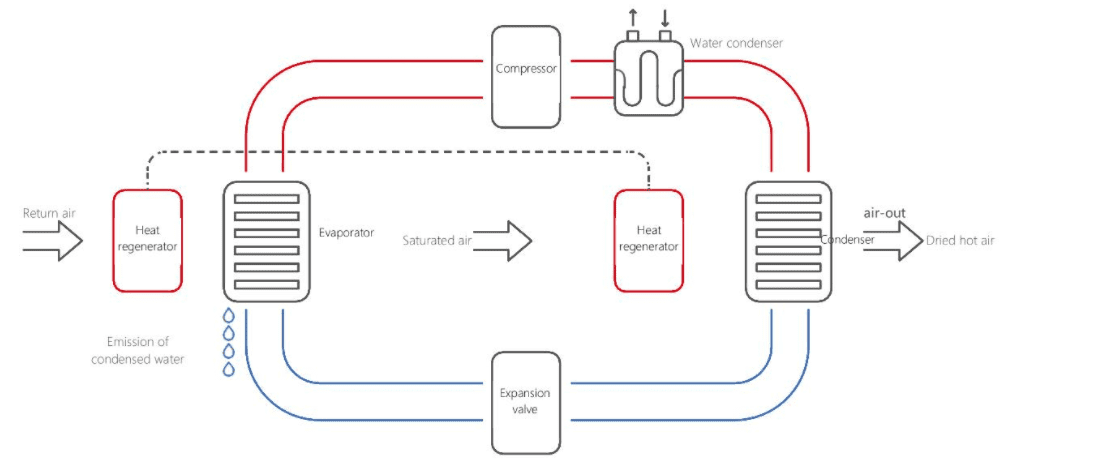 And it will increase the drying time, resulting in waste and loss of resources. On the other hand, the design principle of Low Temperature Sludge Dryer can directly evaporate water vapor through hot air, and then quickly exhaust water vapor through the dehumidification system, so as to achieve the purpose of drying the product. Secondly, a refrigerant throttle valve is added to the Low Temperature Sludge Dryer, which can absorb the heat of the discharged water vapor into the compressor for recycling, which not only maintains the temperature in the drying chamber, but also achieves the purpose of recycling.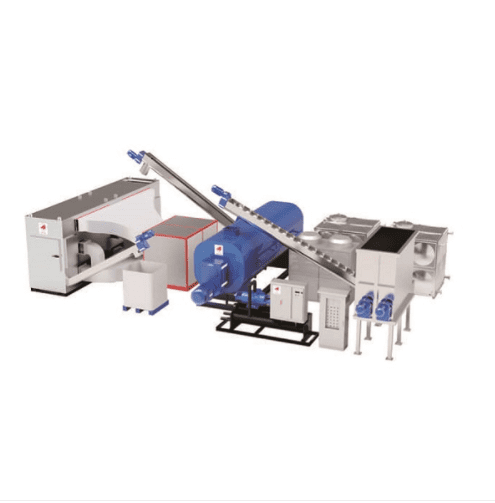 If you have other questions about the principle of Low Temperature Sludge Dryer, or are interested in our company's Low Temperature Sludge Dryer System. Welcome to consult Jiangsu Kintep Environmental.
Tag: Low Temperature Sludge Dryer, the working process of the Low Temperature Sludge Dryer, principle of Low Temperature Sludge Dryer
Related Recommendations
Answers to some questions of Low Temperature Sludge Dryer (2)
Answers to some questions about Low Temperature Sludge Dryer (1)